Lab Mixer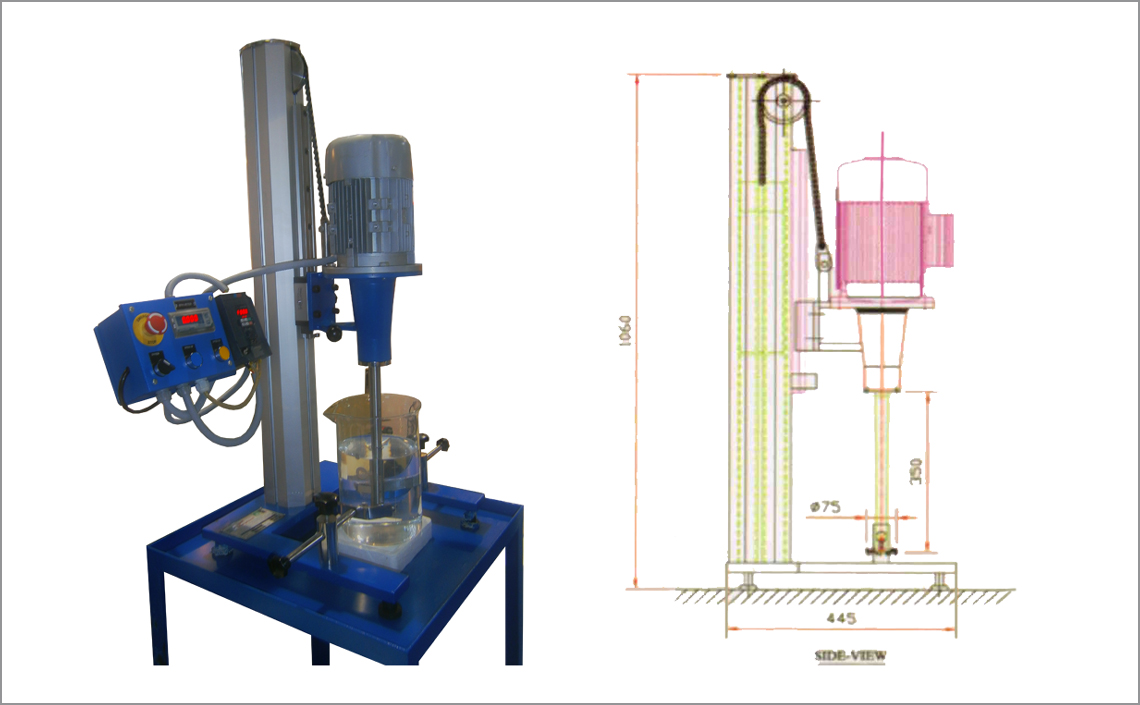 Get Free Quote

Table model for pre-mixing, dispersion and ready mixing of batches upto appox. 10 ltrs.
The dissolver is provided with a reputed make motor of 1 HP or 2 HP flame / non flame proof.
The stirring shaft is made of stainless steel and provided with a mounting of the mixing unit.
The speed of the stirring shaft is infinitely adjusted during operation from appox. 0 to 4500 RPM. The actual speed can be read from a display on the panel with the help of a RPM meter.
The dissolver comes with a control panel in which is housed the A.C. drive.

---
Features :