DISPERSER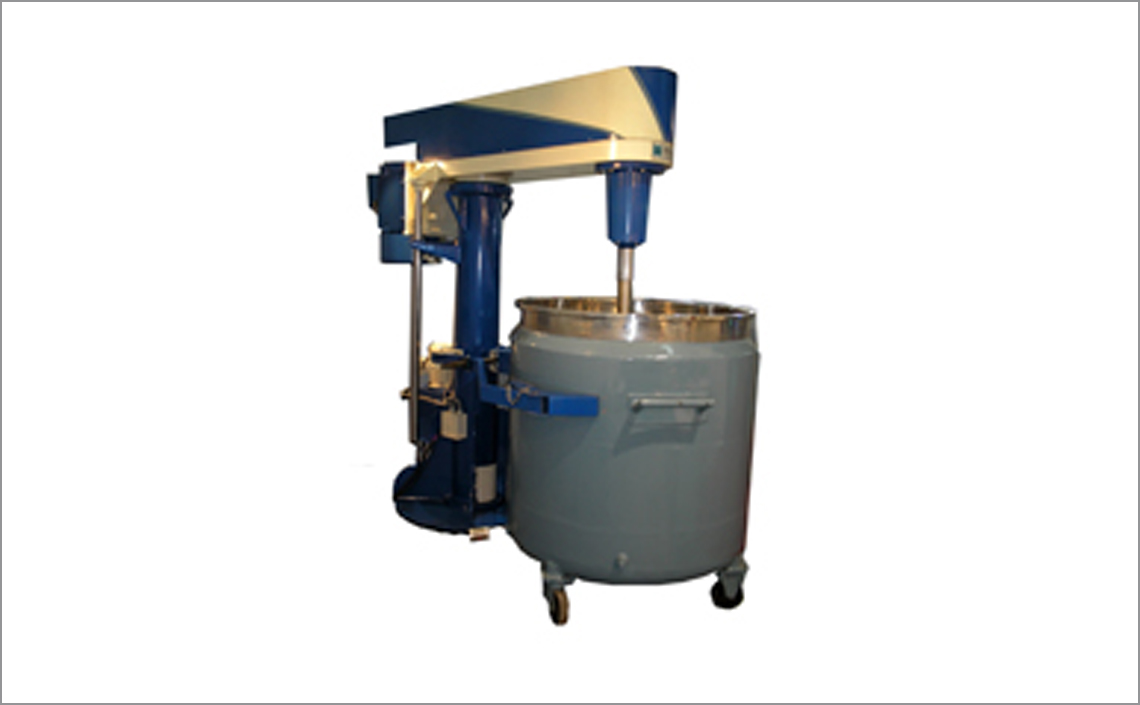 Get Free Quote

The Disperser range is designed to disperse, mix and homogenise products of different Technologies Differentversions and accessories are available to accommodate thixotropy, aeration requirements etc of the product :

* Automatic speed control system
* Different designs of mixing impellers
* High and Low variable speed
* Process vessels restrining grasps or belt system.
* Rotary process vessels with scraper Blade.
* Vacuum cover.
* Electrical control panel attached either to the machine or remotely installed.


---
Platform Version
The platform version, the machine headstock can be rotated through 360 degrees. The processing height can be varied easily by lowering and raising the column which can be operated by means of a hydraulic power pack attached to it.
---
MODEL

MAIN MOTOR

LIFTING MOTOR

SPEED RANGE

INTER
CHANGEABLE
DISC

WEIGHT

SHELL TOTAL
CAPACITY

AEHsdi 10

10

1

800-1500

150-200

600

250

AEHsdi 15

15

1

800-1500

15s0-200

625

375

AEHsdi 25

25

2

535-1500

250-285

1000

700

AEHsdi 30

30

2

535-1500

250-285

1100

800

AEHsdi 40

40

2

370-1200

325-390

1500

1000

AEHsdi 50

50

2

370-1200

325-390

1700

1250

AEHsdi 60

60

3

270-1025

390-450

2500

1500

AEHsdi 75

75

3

240-900

450-525

3500

2000

AEHsdi 100

100

5

210-800

525-600

3800

2500

AEHsdi 125

125

5

300-720

600-675

4200

3200


HIGH mODELs UPTO 300 kw ARE Available Range of Product


* Sigma Kneaders
* Attritors
* High Speed Mixers
* Batch type Sand Mills
* Continuous Sand Mills
* Bead Mills
* Ribbon Blenders
* Pug Mixers
* Planetary Mixers
* Conical Blenders
* Resin Plants
* Turnkey Projects
| | |
| --- | --- |
| * Varnishes & Paints | * Resins, Glues, Adhesives |
| * Polyurethanes | * Pharmaceuticals |
| * Inks | * Chemicals |
| * Foods | * Lacquers |
| * Colourants | * Cosmetics |